Welcome to Carroll County Department of Recreation & Parks!
FALL 2021 PROGRAM REGISTRATION IS OPEN!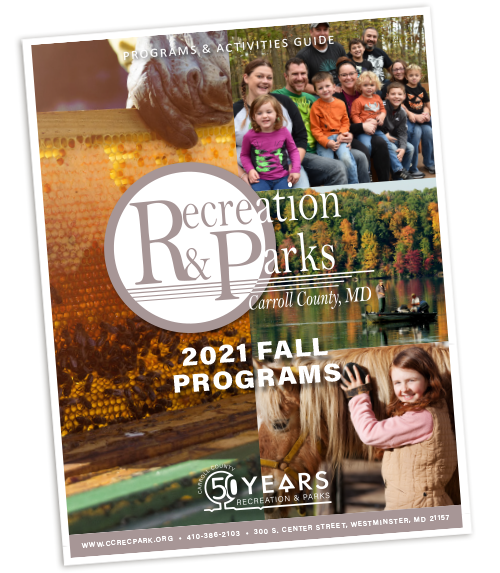 This year marks the 50th anniversary of Carroll County's Department of Recreation and Parks. Over that time, hundreds of thousands of program registrants and park visitors have had their lives positively impacted by our programs and parks.

Generations of residents have played on the same ballfields, hiked trails paddled at Piney Run Park, and attended Outdoor School at Hashawha. As a community, we are healthier because of these experiences and are more in tune with nature and each other.

Coaches served as mentors, teammates became lifelong friends and we likely learned a thing or two about ourselves, our neighbors, and our community along the way. Join us this fall for new and exciting programs, get out and enjoy our parks, and help us continue to celebrate our golden anniversary all year long.

Thank you for being a part of our Recreation and Parks story for the past 50 years and we look forward to seeing you this fall.
CREATE YOUR ACCOUNT TODAY!